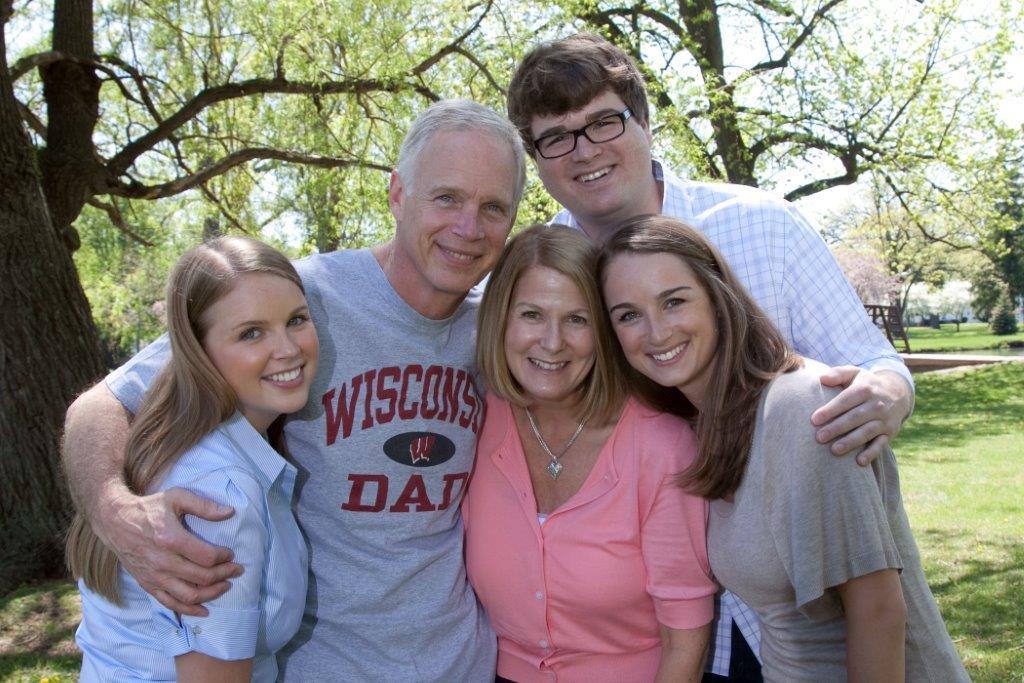 Ron Johnson is an Oshkosh manufacturer who spent more than 30 years creating jobs and solving problems in the private sector. He's bringing his outsider's approach to help Wisconsinites keep more of their paychecks and protect our local communities from threats to our national security.
As a boy, Ron mowed lawns, shoveled snow, delivered papers, and caddied for a few extra bucks. At the age of 15, he obtained his first tax-paying job as a dishwasher in a Walgreens grill.
In 1977, after graduating with a BSB-Accounting degree, he married his wife Jane, and started working as an accountant at Jostens. He also continued his education by enrolling in an MBA night program.
In July of 1979, Ron and Jane moved to Oshkosh to start a business with Jane's brother. At the company – PACUR – Ron did everything from operating the equipment to keeping the company books, and from selling its products to managing staff.
In 2010, Ron ran for the United States Senate, defeating 34-year career politician Senator Russ Feingold in his first race for a political office.
Now, as chairman of the Senate Committee on Homeland Security and Governmental Affairs, Ron has focused on finding areas of agreement to take on Washington dysfunction and get results for Wisconsin. He believes Wisconsinites deserve to keep more money out of their paychecks rather than send it to the bureaucrats in Washington.
Ron is focused on growing our economy and creating good jobs and economic opportunity for all, which is why he supports pro-growth tax reform and reducing burdensome regulations.
He's also standing with Wisconsin farmers, manufacturers, and families against the EPA's water rule to regulate small ponds, ditches, and creeks on private property, affecting 92 percent of the land in Wisconsin and driving up costs and killing jobs due to added government regulation.
When it comes to national security, Ron helped pass a law through Congress to keep terrorists out of the U.S. by reforming the visa waiver program our enemies could use to slip into our country.
He's using his committee to push real solutions like destroying Islamic terrorism, securing the border, stopping sanctuary cities, and protecting our country against cyber attacks. And Ron is committed to standing up for our veterans by bringing accountability to the VA and promoting programs that help connect veterans with good jobs.
Ron is getting real results for local families and Wisconsin communities. He helped start the Joseph Project with Pastor Jerome Smith of Greater Praise Church of God in Christ, an initiative that connects folks with good jobs and is truly turning people's lives around.
He also fought to help Wisconsin families bring home their children they adopted from war-torn Congo, is pushing for Right to Try legislation to get Washington out of the way of terminally ill patients who want to try life-saving drugs, and has been a major backer of legislation to help address our drug epidemic, in addition to his work to secure the border to stop the flow of drugs into the U.S.
Ron resides in Oshkosh, Wisconsin with his wife Jane. They have three children and two grandchildren.