The Racine Journal Times
By: Mark Schaaf
November 24, 2015
RACINE — Elected officials drove home a message of anti-bullying Tuesday at Gilmore Middle School.

U.S. Sen. Ron Johnson and Mayor John Dickert told students at the school, 2330 Northwestern Ave., that respecting others is key to growing up and living successful lives.
"I can see in this very school you have a very nurturing environment," said Johnson, R-Wis. "You have teachers and administrators that care about you — I would say that love you.
"Have faith in them. If you're being bullied, go to the principal, go to your teachers and let them know."
Students shouldn't bully others because you never know what those students will grow up to be, Dickert said. Imagine the bullies who picked on President Barack Obama, Dickert told the students.
With that in mind, "it might not be a bad idea not to pick on anyone," he said.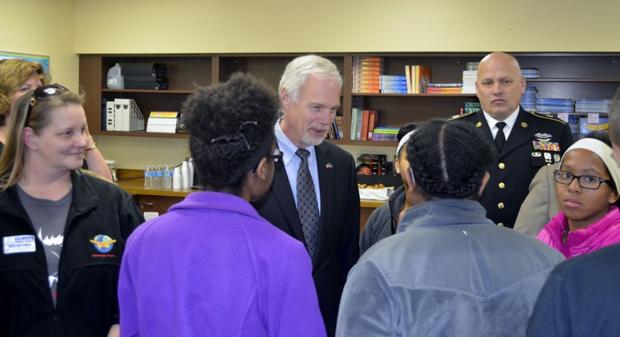 The event Tuesday added to a strong anti-bullying message Gilmore already emphasizes, Racine Unified Deputy Superintendent Eric Gallien said.
"Teachers have taken a lot of ownership in communicating with students and getting the message out there on bullying prevention, what to do when bullied, strategies to use," Gallien said.
Directing Principal Bryan Wright said the school was honored to have the senator and mayor address students and help build unity. He hoped kids learned that "politicians care about our students. They don't want to see our students teasing each other."
Johnson also stressed the importance of the "pursuit of happiness" phrase in the Declaration of Independence. Students should pursue happiness the right way by being kind to others and learning from their adult role models, he said.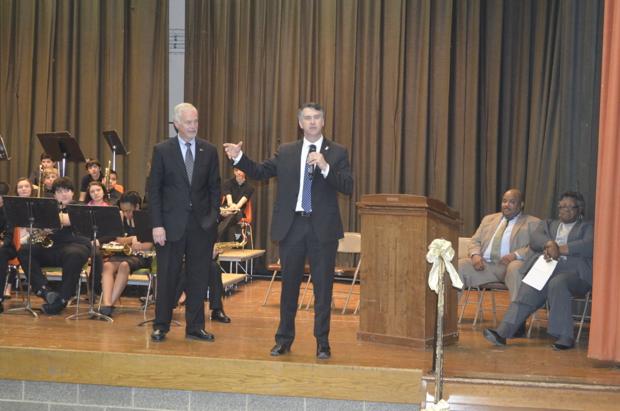 "You're not going to be happy sitting in the basement of your parents' house, being dependent upon them or, quite honestly, being dependent on anybody," Johnson said. "You want to be able to stand up and say, 'I achieved. I made the right choices. I didn't bully other people. I treated other people the way I wanted to be treated.' "
http://journaltimes.com/news/local/johnson-dickert-preach-anti-bullying/article_3b5d4840-60ea-5f1c-8487-a6128104dced.html