As summer comes to a close, we just wanted to give you a recap of the successful past several weeks Ron had.  
Ron's travels across the state have always been about doing more than checking a box, and that was especially true as he did 50 public events in every corner of Wisconsin in August and the first week of September. As he took questions at public town halls no topic was off the table, and at every stop Ron listened to Wisconsinites' concerns about the dysfunction in Washington and discussed his commonsense conservative reforms to get our country moving in the right direction.
#RonOnTheRoad: By the Numbers
50: The number of public events Ron held while Congress was out of session in August and September.
14: The number of town halls Ron held in counties across Wisconsin. At these public meetings, he discussed common sense solutions to issues like jobs, federal spending and national security.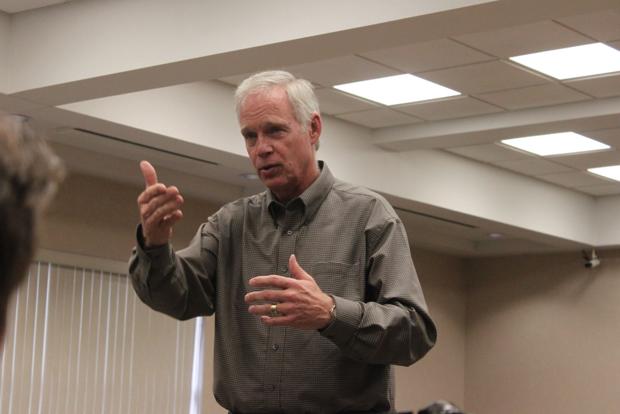 More than 200: The number of local residents and students who joined Ron at Concordia University of Wisconsin for the largest town hall of the summer.
72: The number of counties Ron visited in Wisconsin.
42: The number of days it took Ron to visit all 72 counties in Wisconsin — including some more than once!
3: The number of times Ron stopped at the Wisconsin State Fair to eat corn and cream puffs and talk with fair-goers. Senator Scott Brown even joined him for a couple of days.
2: The number of Labor Day Parades Ron walked in to wrap up a busy, successful summertime in Wisconsin.
0: The number of things possible without the support of everyone on #TeamRonJon.