Ron has continued his travels across Wisconsin, including recent town halls in Black River Falls and New Richmond.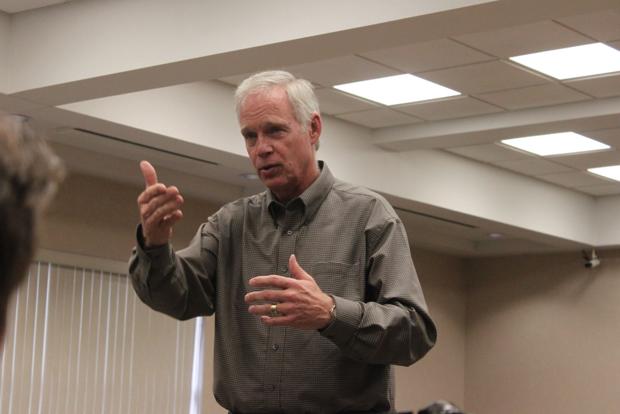 From the La Crosse Tribune:
… Ron Johnson said Wednesday that immigration and securing the country's southern border are an "incredibly complex" issue that will take years to address.
Johnson, who is chairman of the Senate's committee on homeland security and governmental affairs, also said fencing should be considered, but he cautioned that solutions will need to be "multi-faceted" over a number of years.
From the New Richmond News:
… Ron Johnson (R-Wis.) spent just over an hour talking with and answering questions from citizens of St. Croix County at the WITC-New Richmond Conference Center Friday, Aug. 14.
Johnson covered many topics, including big government, the Iran nuclear deal and taxes.
…
Another question posed to the senator was about the Iran nuclear deal that President Barack Obama recently put together.
"I think President Obama pretty much lost that negotiation before it began," Johnson said.