Milwaukee Business Journal
Denise Lockwood
October 1, 2014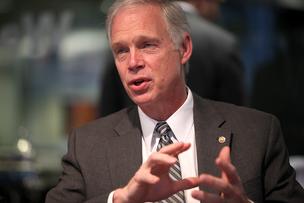 Sen. Ron Johnson, R-Wis., will kick-off the third annual Manufacturing Day event at 10 a.m. Friday, Oct. 3 at Super Steel LLC, a contract manufacturer based in Milwaukee.
The event is part of a grassroots movement to address the skills gap by introducing students to manufacturing and job seekers to potential manufacturing jobs.
The event is open to the public, including those who are curious about what happens in manufacturing facilities.
"We are very excited to open our doors to the community for an insider's look at Super Steel," said Heather Krugler, corporate communications specialist at Super Steel. "Manufacturing Day activities help to create awareness about the value of the manufacturing industry to our community. It provides students a first-hand chance to learn about real career opportunities that are available and we're hoping to inspire a new generation of manufacturers."
http://www.bizjournals.com/milwaukee/news/2014/10/01/sen-ron-johnson-to-kick-off-manufacturing-ay-event.html